Benefits of Collaborating Physicians Partnering With Nurse Practitioners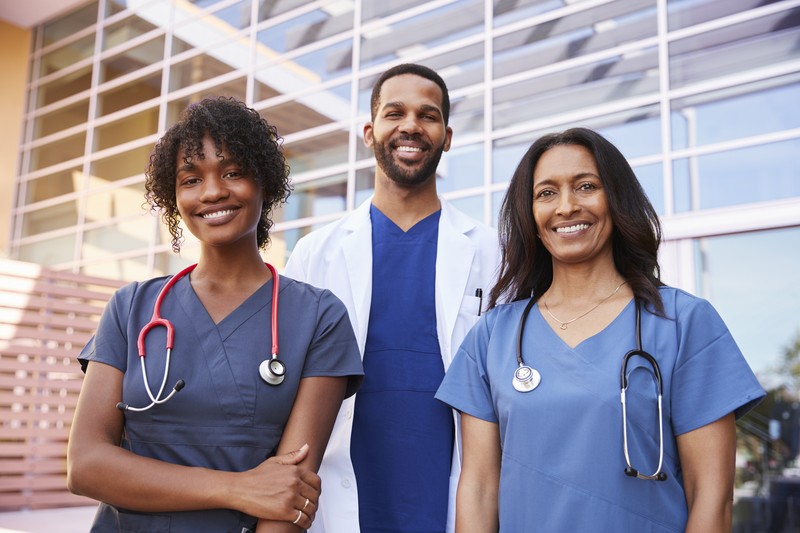 Providing the right level of healthcare is the most important focus of every clinician regardless of which field they specialize in. Lack of proper healthcare can sometimes have life threatening implications. Many of us have heard about situations when physicians or nurses have not been able to provide the optimal care to their patients. The nurse practitioners, physician assistants, and doctors have quite similar goals when it comes to achieving optimal results. Everyone has a responsibility, especially those who have taken the Hippocratic oath to deliver their patients ethical and quality care at all times.
Nurses and physician assistants who collaborate with physicians are called non-physician practitioners or NPP's. It is generally a good practice for them to develop a relationship with more than one physician and work jointly to provide high quality care to patients. Even though physician assistants work with the senior physicians, they often still are able to maintain their relative autonomy and also practice independently in some of the states in the US.
Benefits of The NPP Collaboration
If the collaboration between nurse practitioners and the physicians is carried out in the right manner with good respect and collective goals, then the patient benefits the most. It has been observed that lower mortality rates can be found in ICUs if there is strong collaboration between the nurses and physicians. This effort helps to deliver more intensive care and the patient can actually enjoy fruitful results. Another study on hospitals that have received the 'Magnet' status has revealed that nurses and physicians can actually yield better results when they are treating a patient in a collaborative effort.
The report reveals that the main reason for such a positive outcome is due to the fact that all the nurses and physicians develop a better sense of communication and understanding with each other. The combined partnership between the physician and the NPP can help to expand the overall possibilities of a treatment.
The collaboration can also serve to improve and enhance medical practice. When NPP's and doctors come together, they can share their knowledge, experience and expertise with each other. This is always very essential in the areas of treatment and diagnosis. They can manage and make better use of their resources that can directly affect the quality of healthcare. There can be at least 30% improvement in the overall performance of the medical team in this case.
Final Verdict – NPP's have proven to play a pivotal role within the healthcare industry. With such positive results & enhanced performance, it is going to ultimately help clients and patients enjoy more efficient and sophisticated treatment. The NPP's can also learn a lot from their collaborating physicians and apply their skills or knowledge when interacting with patients. This is a big step towards the improvement of the entire medical industry as a whole. Fostering a healthy and seamless collaborative effort is one of the best ways to deliver better healthcare in the future.