Exploring the career path of a family nurse practitioner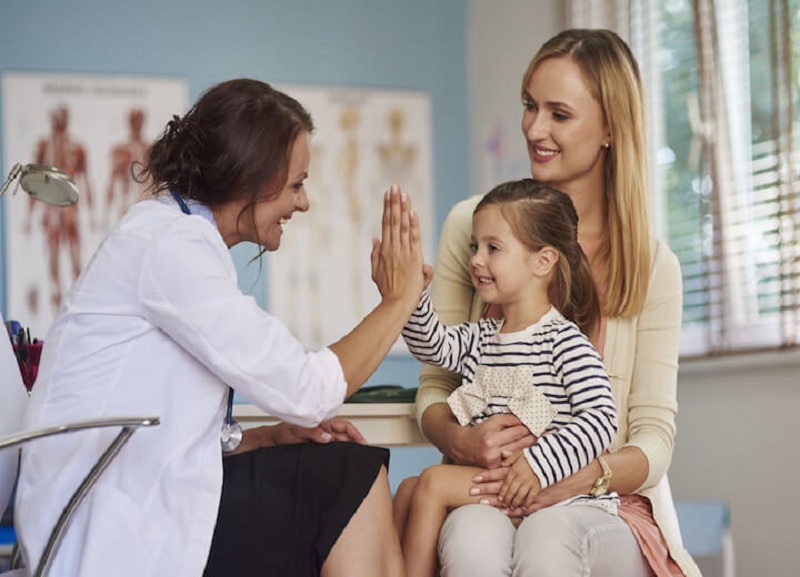 Making a career choice is never an easy task, especially in the medical profession. With so many different career paths, it can be difficult to determine which one is right for you. For those who want good earning potential, excellent job security, and the ability to provide quality care to families, a career as a family nurse practitioner (FNP) may be an excellent choice.
What are family nurse practitioners?
FNPs are advanced practice registered nurses (APRN) who provide primary care to families across the lifespan. They are educated and trained in diagnosing, treating and managing acute and chronic illnesses in patients of all ages.
FNPs have a broad scope of practice and work autonomously, meaning that they can diagnose and treat illnesses without the direct supervision of a physician. They can also obtain detailed health histories, order and interpret diagnostic tests, treat illnesses and injuries, prescribe medications, and provide counsel on health-related topics.
Family nurse practitioner roles and responsibilities
With roles focusing mainly on primary care, FNPs are well suited to work in family practices and other types of outpatient clinics. They also provide care in hospitals and long-term care facilities. Some specific roles played by FNPs include the following.
Health assessment
FNPs perform comprehensive physical exams and health assessments on patients of all ages. This includes taking detailed medical histories, reviewing systems, performing laboratory testing, diagnosing illnesses and injuries, and providing preventive care services.
Diagnosis and treatment
Once an assessment is complete, FNPs can diagnose illnesses and injuries based on their findings. They also provide treatment by recommending lifestyle changes, prescribing medications, and referring patients to specialists if necessary.
Patient education
Patient education plays a big role in the work of FNPs. These nurses provide patients and their families with information about illnesses, medications, treatments and ways to reduce health risks. They also act as patient advocates by helping them to navigate the healthcare system and obtain the resources they need to receive quality care.
Medication management
From prescriptions to drug interactions, FNPs are in charge of helping patients manage their medications. They review patients' medical history, including any allergies or adverse reactions to drugs, and provide recommendations on dosages and how to take the medication safely. FNPs also monitor patients for possible drug interactions and side effects.
Health promotion
FNPs promote healthy lifestyles by providing advice on nutrition, exercise and stress management. They also help educate patients about chronic conditions and how to manage them effectively. FNPs may also provide counseling on a variety of topics, such as smoking cessation or mental health issues. For instance, they may refer patients to counseling services or support groups.
Chronic disease management
Management of chronic diseases such as diabetes, heart disease or asthma is an important part of the job for FNPs. They screen patients for risk factors and recommend preventive measures to reduce the likelihood of serious complications. They also counsel patients on how to manage their condition effectively, monitor their progress, and adjust treatment plans accordingly. In coordination with physicians and other specialists, FNPs are also able to provide more advanced treatments, such as insulin injections or disease-modifying drugs.
Women's health
FNPs are responsible for providing a full range of women's health services, including well-woman exams, contraception advice and management, preconception counseling and menopause management. They may also provide specialized care for pregnant women by performing prenatal assessments and delivering babies.
Specialist referrals
In some cases, FNPs may need to refer patients to specialty care if their condition is beyond the scope of practice. This includes referring them to a specialist for diagnosis and treatment or other services such as physical therapy or occupational therapy.
Care coordination
FNPs play an important role in coordinating care for patients with multiple conditions or complex needs. They may act as a point of contact between family members and healthcare providers, organize follow-up appointments, and provide resources to help patients navigate the healthcare system.
Palliative care
Patients with serious, complex and terminal illnesses often need palliative care to help manage their symptoms and improve their quality of life. FNPs are responsible for providing compassionate support and helping patients make decisions about end-of-life care. This includes discussing options for comfort measures, pain management and hospice services. They also work closely with patients' families to provide emotional and spiritual support.
Health informatics
Using technology is becoming increasingly important in the healthcare field. FNPs are responsible for staying up to date on current technologies and using them to help improve patient outcomes. This may include electronic medical records, telemedicine or other software applications for managing patient data.
Family nurse practitioner work settings
With their diverse skillset, FNPs can work in a variety of settings, including the following.
Hospitals
As the bulk of FNPs' work involves dealing with acute illnesses, they are often employed in hospitals. They are spread throughout departments such as the emergency room, intensive care unit, medical-surgical ward, and labor and delivery.
Clinics
FNPs also work in clinics where they provide primary care services to patients. Here, they may also provide follow-up care for chronic conditions and give pediatric, obstetric and gynecological care.
Nursing homes
FNPs also play an important role in nursing homes, providing geriatric care to elderly patients. They are responsible for assessing the health of their patients, ordering tests if necessary, and providing interventions to improve quality of life.
Community health centers
FNPs may also work in community health centers, where they provide preventive care and health education to underserved populations. They are typically responsible for helping patients understand the importance of preventive measures such as getting vaccinated, maintaining a healthy diet, or quitting smoking.
Ambulatory care centers
Where medical specialists are not readily available, FNPs may provide care through ambulatory care centers. Here, they provide services such as diagnosing and treating minor illnesses or injuries, providing preventive care services, and filling out prescriptions.
Telehealth
As telehealth becomes more popular, FNPs can also provide services remotely. This may include providing medical advice over the phone or video conferencing with patients who cannot travel due to illness or disability. Telehealth has enabled FNPs to provide more accessible and convenient care to their patients.
Private practices
FNPs may also choose to open their own private practices. Here, they are able to provide primary care services as well as specialty care such as pediatrics and women's health services. This option allows FNPs to provide personalized care and build relationships with their patients and communities.
Occupational health
Organizations may hire FNPs to provide occupational health services such as monitoring employees' health, providing preventive care and managing workplace injuries. These FNPs may also be required to educate employees on health-related topics, provide vaccinations and recommend safety measures.
Public health
FNPs can also work in public health departments, where they are responsible for monitoring the health of local populations. They may participate in research projects and interventions to improve community health, such as immunizations or campaigns promoting healthy lifestyles.
School health
Most schools have nurses on their staff to provide health services to students. FNPs may be employed in schools where they are responsible for giving primary care, performing physicals and providing health education. They may also coordinate with other healthcare professionals in the school system to ensure students' wellbeing.
Research
FNPs may also pursue careers in research, where they can contribute to studies that improve patient outcomes. They may collaborate with other healthcare professionals and scientists to study the effectiveness of treatments and medications, or develop new interventions for disease prevention.
Military sector
The health of military personnel is a top priority, and FNPs serve an important role in this sector. FNPs may provide primary care services to soldiers or be involved in research projects related to military health. They are also able to provide care for families living on military bases.
Career outlook for family nurse practitioners
FNPs have many opportunities to pursue various roles in different settings. With the increasing demand for primary care services in the US and other countries, FNPs are expected to be more in demand than ever before. Some of the factors that will influence the growth of FNPs include the following.
Rising demand for primary care services
As the population grows, there will be an increased demand for primary care services. Aging populations mean a prevalence of chronic and complex conditions. This creates a greater need for FNPs to provide care.
Scope of practice
The scope of practice for FNPs continues to expand in many countries, allowing them to provide more comprehensive care. In the US, several states allow FNPs to practice autonomously and prescribe medication. This has opened up many opportunities for FNPs and increased demand for their services.
Cost-effective care
FNPs are able to provide cost-effective care as they can manage many patients within a short period of time. This is especially beneficial for rural and underserved areas with limited access to healthcare.
Preventative care prioritization
More emphasis is being placed on preventative care as opposed to reactive care, which is a benefit of having FNPs in the healthcare system. FNPs are able to provide comprehensive and holistic care that focuses on prevention and long-term health outcomes.
Technology
The emergence of new technologies has enabled FNPs to better monitor their patients' health and provide more efficient care. As telemedicine gains traction, FNPs are able to provide care remotely, which has opened up more job opportunities in this field.
Career progression for family nurse practitioners
FNPs can advance their careers in a variety of ways. Below are some of the ways that they can progress.
Leadership and management
FNPs can take on leadership roles in their organization, such as becoming clinical managers or directors. They may also be involved in the design and implementation of new programs or initiatives aimed at improving patient care.
Education and research
A career in nursing education or research can be a great option for FNPs looking to advance their careers. They may pursue advanced degrees, such as becoming a Doctor of Nursing Practice (DNP), and teach in universities or nursing schools. Alternatively, they may become researchers and study the effectiveness of treatments and medications.
Advocacy
FNPs may become involved in advocacy work or policymaking, either through working with a healthcare organization or setting up their own initiatives. This is an opportunity to make a real difference in the lives of patients and communities.
Advanced practice
FNPs may choose to specialize in a specific area of care, such as adult gerontology or pediatrics. This will require additional education and training, but can lead to more rewarding and challenging roles.
Entrepreneurship
Setting up a private practice or medical clinic is another option for FNPs looking to advance their careers. Using their knowledge and skills, FNPs may be able to provide specialized care and services to their patients.
Becoming a family nurse practitioner
The path to becoming an FNP is pretty straightforward. Below are some of the steps that FNPs need to take to become certified.
Obtain a registered nurse (RN) license
The basic requirement for becoming an FNP is having an RN license. This can be obtained by completing at least a diploma or associate's degree in nursing and passing the NCLEX-RN exam.
Earn a Bachelor of Science in Nursing (BSN)
A BSN is typically required to be accepted into an FNP program. This can be completed through a traditional or online program and often takes around four years to complete.
Earn a Master of Science in Nursing (MSN)
To become certified, FNPs must complete an MSN program with an FNP specialization. This can be done through traditional on-campus, hybrid or online programs and often takes around two years to complete.
Complete a clinical experience
FNPs must complete a minimum of 500 hours of supervised clinical practice in order to become certified. This is typically completed under the supervision of an experienced FNP or another healthcare professional.
Pass the certification exam
Once all of the requirements have been met, FNPs must take and pass a certification exam to officially become board-certified. This is typically offered through either the American Academy of Nurse Practitioners (AANP) or the American Nurses Credentialing Center (ANCC).
Apply for licensure
Finally, FNPs must apply for state licensure to practice. This may vary depending on the state, so it is important to check with the relevant authorities beforehand. To maintain the license, FNPs must keep up with their continuing education requirements.
Men as family nurse practitioners
The nursing profession is traditionally female-dominated, but more and more men are choosing to pursue a career in nursing – thanks in part to the increasing availability of online courses, such as those provided by Carson-Newman University. There is increasing demand for men in nursing, with 11.5% of all nursing professionals in 2019 being men, compared to 8.9% in 2006. Male FNPs can bring a different perspective and understanding to the role, which can be beneficial for patients in many ways.
How long does it take to become a family nurse practitioner?
The time it takes to become an FNP will vary depending on the individual and their circumstances. Generally, it can take anywhere from two to six years to complete all of the necessary requirements and become certified.
For beginners with no prior nursing experience, it can take up to six years – from obtaining a diploma or associate's degree in nursing, to completing a BSN and MSN program with an FNP specialization, and finally passing the certification exam and becoming board-certified.
For experienced nurses with an RN license, it may be possible to complete the process in as little as 32 months, depending on their prior experience and qualifications.
Why choose a career as a family nurse practitioner?
FNPs have the advantage of being able to provide specialized care and services to their patients. FNPs are also well compensated for their work: the average salary for an FNP in 2022 was $118,000 per year. Other benefits of becoming an FNP include:
Autonomy: As an FNP, you will have the freedom to make decisions and provide care without bureaucratic hindrances, enabling you to provide the best possible care for your patients. Collaboration with nurses and physicians will be required, but you will still have a high level of independence in your practice.
Patient-focused care: Building relationships with patients and taking the time to understand their health issues is one of the most rewarding aspects of being an FNP, as you are able to provide personalized care and services that meet their individual needs.
Career flexibility: FNPs are in demand in a wide range of settings and can work in private practices, clinics, hospitals, nursing homes, schools, and more. There is practically no limit to the opportunities that an FNP can pursue.
Continuing education: FNPs are required to stay up to date on current trends and developments in the healthcare industry, which means that they will always have access to new knowledge and skills that can further their career. With continuous learning, FNPs can stay ahead of the curve and advance in their field.
A career as an FNP can be highly rewarding and offers a variety of benefits for those looking to make a lasting impact on the lives of their patients. With the necessary training, certification and licensure, FNPs can pursue a fulfilling career that offers job satisfaction and plenty of growth opportunities.